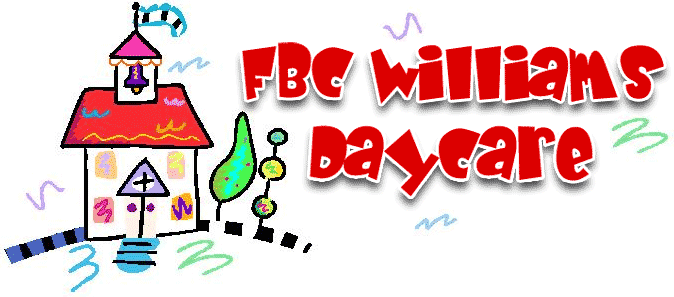 "Striving for a Better Tomorrow by Starting with the Children of Today"
The First Baptist Church of Williams Daycare serves children ages 6 weeks throuth 4 years. We also have a before and after school program for school-age children k through 4th grade.
Our purpose is to extend the ministry of the church and to provide care, education, and development for each child. We try to meet each child's individual needs in the areas of social, emotional, physical, mental, and spiritual development.
Our hours are: Monday through Friday
6:30am until 6:00pm.
Marilyn Ingram
Director
256-435-8313